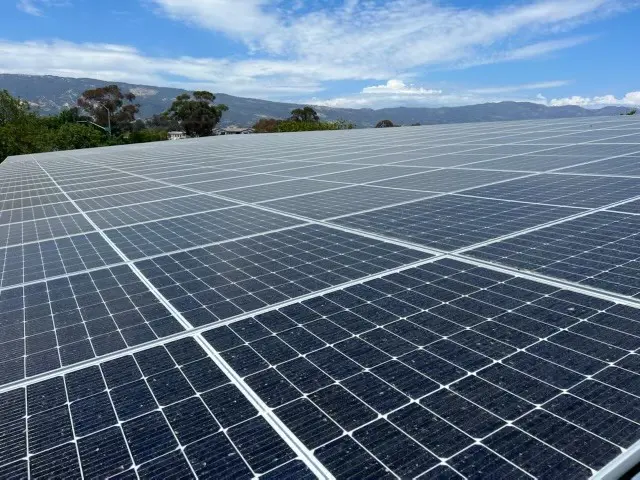 At Burt Electric & Communications, Inc., we offer exclusive solar power systems for commercial usage. We also specialize in Grid-Tie Systems, Off-Grid Systems, Ground-Mount Arrays, and Carport Systems. 
Solar Power Installation & Offerings
Our expert workers align with the fact that unique projects begin with professional and engineered drawings. After that, an appropriate roof attachment is done, and photovoltaic solar panels are secured to the racking. The electric cables are then installed and channelized to the main power panel. Our solar system purchasing facilities includes:
A solar system involves solar panels as the primary component. The radiant light from the sun is harnessed to create natural solar power. It also helps in environmental pollution reduction. You can add value to your property by installing solar panels.
They can be installed on rooftops, carport structures, or open ground areas.
Solar panels require little to no maintenance. Sometimes, dust and debris may lower the production by 5-15%; however, rain and wind keep it to optimal capacity. Panels even generate energy during bad weather conditions, and snow accumulation sometimes ceases production until it melts off.
They are manufactured to withstand lightning strikes, high winds, and hail. However, in the case of a grid-tied system, power outage, solar panels will not produce electricity for safety purposes.
Unlike many people think, the solar panel is not an excessively high-cost investment. Despite being fairly expensive, there are tax rebates and state, local, and utility company incentives for which you may qualify. It will significantly reduce the cost of an installed solar power system.